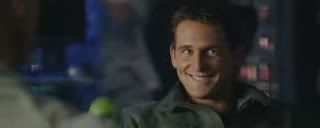 That look... Well that's really something XD I got this picture when I was doing a video and then I spotted this look... lol XD Wonder he is thinking about XD
Current Location:

My room

Current Mood:

nervous
Well, well, well, hi there :D This week is kinda successful for me, and I am really, really glad for that, more feedback of my Stealth 2, and Stealth series appears. I was waiting for this very long time, and it will maybe get even better XD Now I would like to say about next chapter. Chapter 43 will be named "Truth", and there is something what I really don't recommend to children XD This chapter doesn't contain any sex scene, but kinda harsh violence. It's time for EDI to try escape, and we'll see what is gang going to do, oh and Tim gets some screen time :D I love that guy XD But in this chapter we will see the truth, about Shane's place in Jacen's whole plan. Or rather how he is threaded. There are still some secrets about this guy, what you don't know. If I can choose a music for this chapter I would like to pick "I will not bow" by Breaking Benjamin, if you want some good background music for this chapter. I wonder how people will at Shane after this chapter, so I hope for some reviews on this chapter. And Justin again gets some time appear XD

Ok so this was teaser for Chapter 43 - Truth, lol I would like this to be on TV XD
Current Location:

school

Current Mood:

working
Heeeey, long time no see, if someone reads this journal XD I found out that Twitter offers too TwitPic server, where you can upload your pictures, so I will use it for my webcam pics from DeviantART.
I kinda like this pic of him, and I want his googless XD You can go on Deviantart for full version of it.
Current Location:

My room

Current Mood:

working
Now this is great, and all I can say about it is: "Oh snap!" I didn't really await PC problem now. Yeah one of our computers is sick D: That means no internet, until it's fixed :( I hope it will be fixed soon, I think it's in source. Now what did i wanted to talk about... oh yeah I remember now.

Once gain I was thinking about the feedback of story and al my works. Damn it, you could be too upset, when you put so much effort into it, and there aren't even comments. People are lazy I guess. I really don't know what to do else to make it better XD Plus I still don't have my tablet :( Man I really would like some feedback, I didn't get any recently, so my will to do something isn't so strong now. Tell me people what do you ant in the story, and I can add it.


Actually even the mood in the story is now depressing. You could be too pissed off if your little plane fried was trapped and you were too watched like some fugitive. That's what you are Ben. Anyway we have on the way another character development. Who reads the story, knows Shane isn't so kind of evil and sadistic. I wonder if someone grins, or laugh at him when Jacen is hurting him. It for sure isn't nice to be smashed down by one hit into face. Actually Shane is really dear character to me, because he just strange XD And I like strange characters. Even when he is evil and on other side of law. Bad guys are sexy and hot after all :D Please don't blame for liking someone who hurt Edi :( Next thing is he is kinda funny. If you remember Justin, yes that red haired boy on carrier, he even threw a heavy bag on Shane's head XD Boys you never stop to amuse me XD It's the same case like with Ben, I like to torture him, because he is dumb and it's fun to imagine him like that. But oh oh here. This will get more and more interesting. After who are they? Every character has it's own history and life, just like in reality. so watch out for that. Just like in the "Fireflies" song, anything isn't how it seems.

You know Stealth in the movie didn't have any young boys, so Justin with Shane are new opportunity to use. Justin is on the good side, he helped gang to escape form the carrier. And he had a little skirmish, with Shane XD, oooh boys fighting <3 I always love when too characters meet for the first time, and they are already smashing other one into jaw. If I was a boy, you could say it is there to show the man strength. No, no, I am girl, so I do it for that too. But too because I like the image of too pretty guys fighting over. But that doesn't mean women are less necessary. Kara will get her big show time. Just you wait guys.

I know it isn't nice of m to let Edi suffer. I love him so much, and I do this to him. After all what he came through. But it isn't a good thing in Ben's case. Now when he finally truly and fully realized how big asshole he was, he could be finally useful for something. It isn't that I hate him, he is just dumb. I hate Jacen, one sick bastard. But I think stealth needed some real villain. In the movie they hadn't any. So here comes elite of evil! Hehe just joking guys.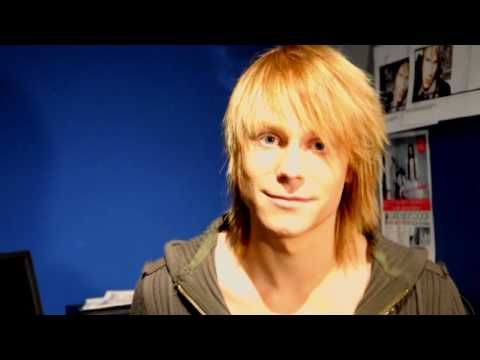 And in Shane's and Justin's case I have illustrations from story with them. Yup everything I am writing I must draw. Nice isn't it? My little drug, lol XD But I managed to find two guys who could play them, if it was a movie. Yeah big wish of mine XD For Justin, I think Lee Brotheron – Bentley Jones could be great. He is so similar to Justin, but the eyes. Justin has green ones. Bentley is vocal singer for a lot of Sonic series games. God I love Sonic, I grew up with it, mainly when was small girl XD and that guy is just amazing. So funny, and nice XD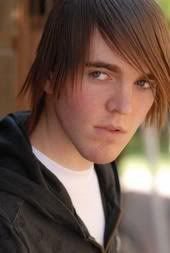 This one is better, because of longer hair

For the Shane, I know this will sound very strange and like a big random thing, but it happens to me a lot, I strike something right. I chose Shane Dawson, it is hard for Shane to choose someone, he has long hair XD But Shane Dawson is very similar to him, even with hair style, just hair could be longer. And that guy is hilarious, I love his YouTube show XD He is so cute, and nice XD
So it was some writing, what I have on mind now and I want you to know, bye :D And wish me luck with our computer :)
Current Location:

School

Current Mood:

working

Current Music:

Woild Horses
Well, well, well, looks like I finally find time and will to tell you all about the begining of 100 themes challenge, for Stealth of course XD Erm, I don't know if someone will read this, but I am in school, before going home, and I'm bored. Yup. So I'm taking an original 100 themes from DeviantART. That means we will start with "Introduction", which is good. Because I use my original characters from Stealth 2 and next stories after ti. So it's good thing to meet with all (almost) characters.If someone reads it, I hope you like Stealth, because it will be a lot of fun XDIntroduction is almost done,so it won't take too long to finish it and give it here on DeviantART and Livejournal. I'm going hooome XD So bye bye :)
Current Location:

Home :)

Current Mood:

calm